Just Typography
Quick View Calendar uses typography to clearly render weekdays, weekends and days outside the current month.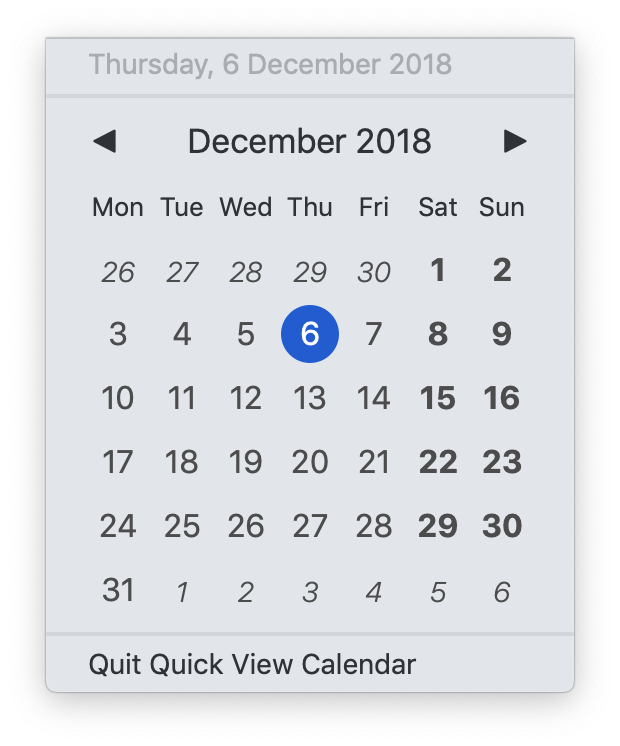 No Settings Required
Quick View Calendar uses your macOS preferred language, calendar and highlight color system preferences to adapt to your Mac.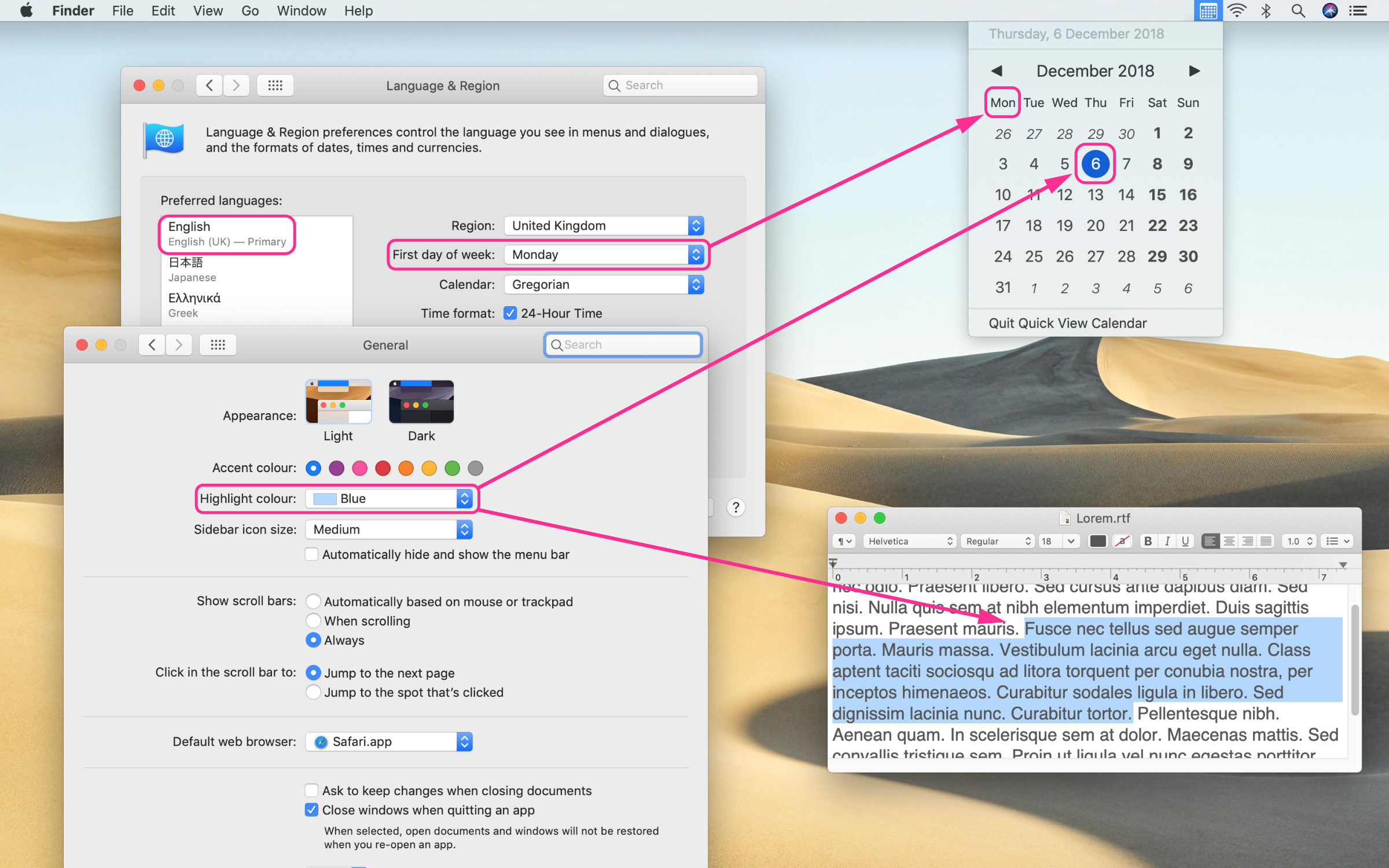 Your Calendar, Your Language
Quick View Calendar supports all the languages available on macOS. Automatically.
Here are examples of Quick View Calendar in Arabic, Chinese (Simplified), French, Welsh, Greek, Hebrew, Hindi, Japanese, Korean and Russian.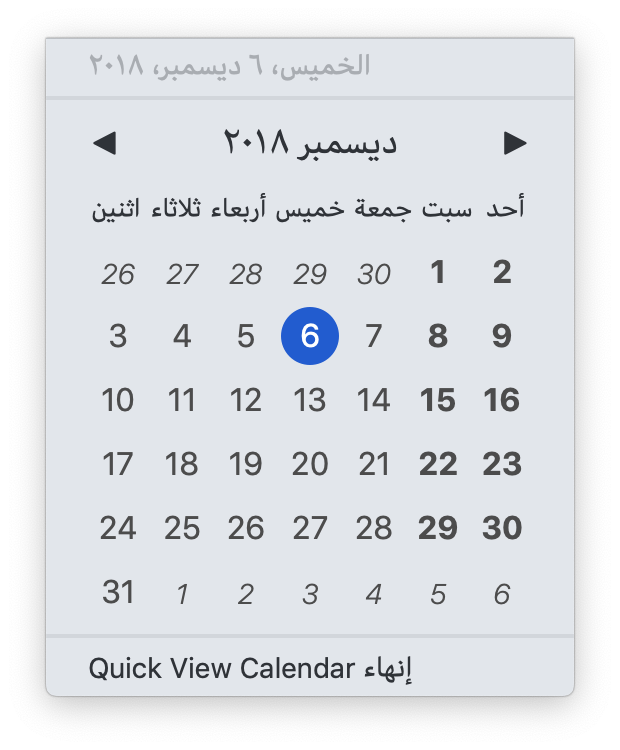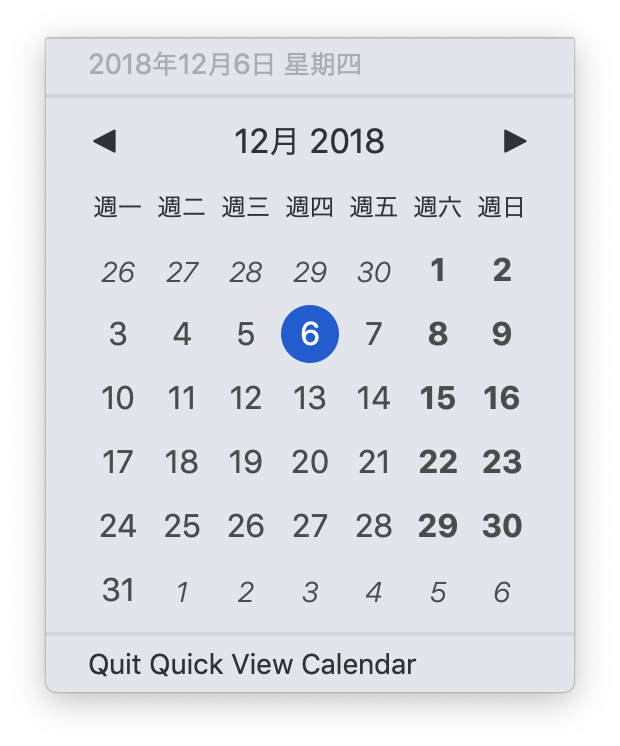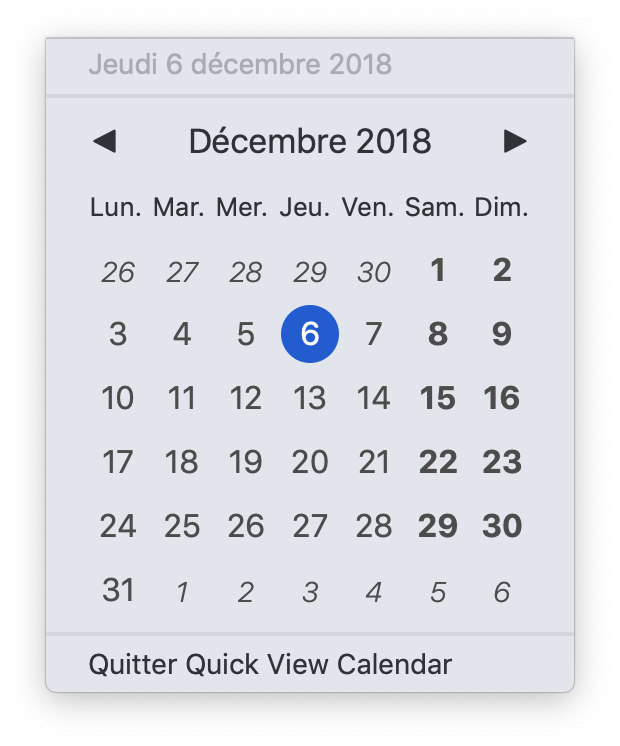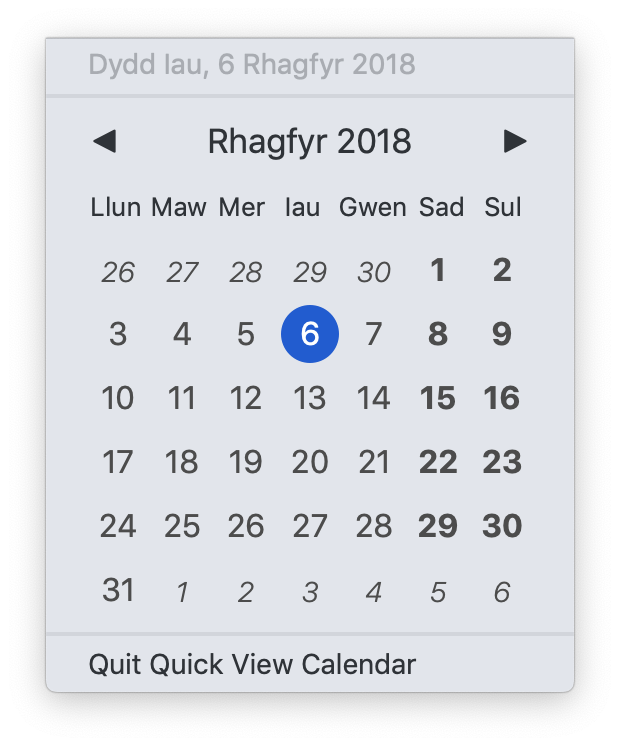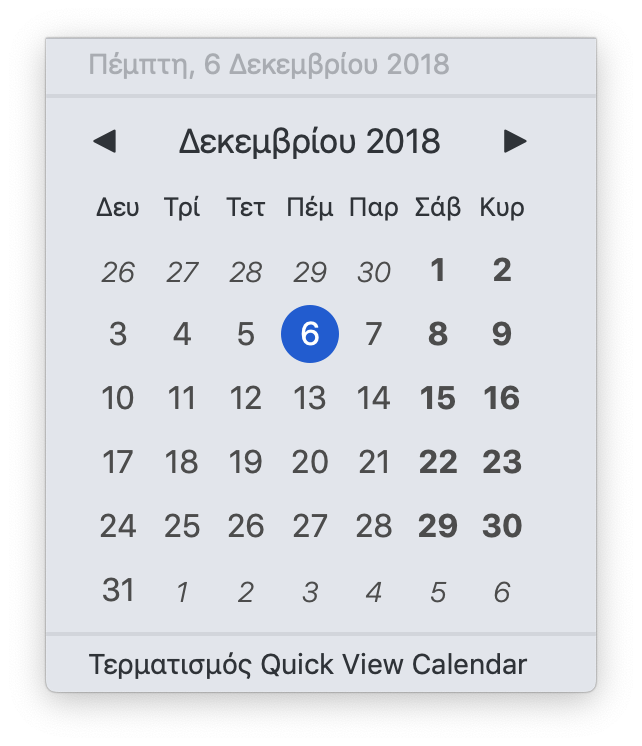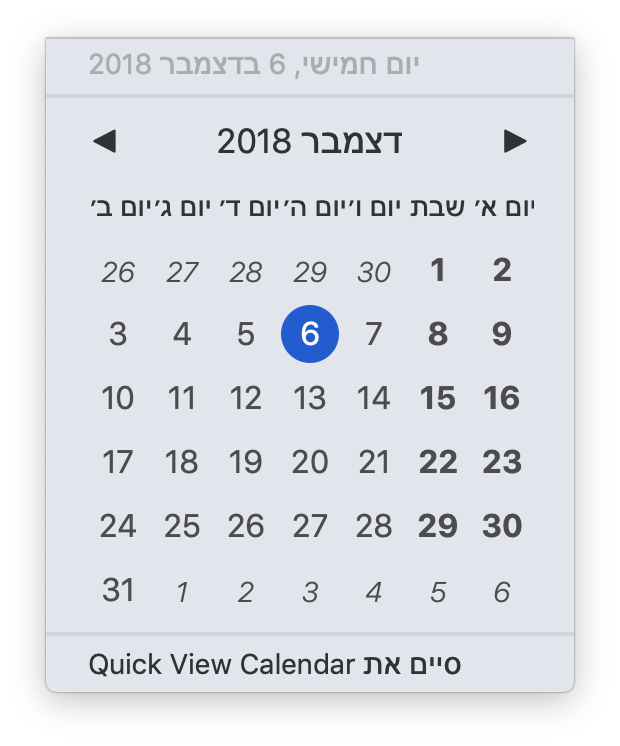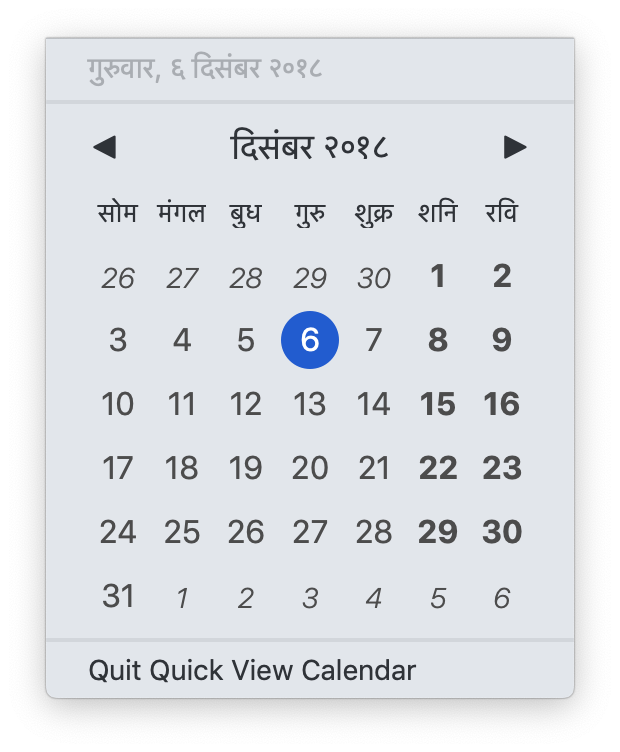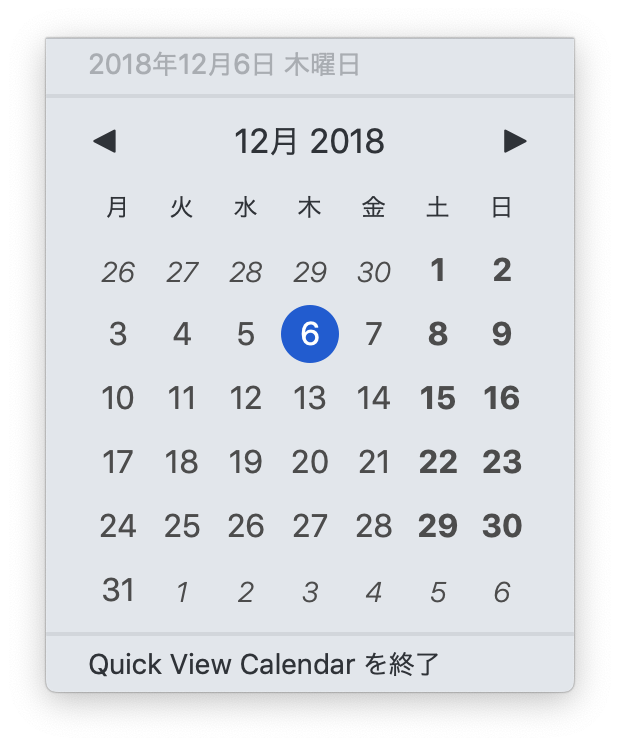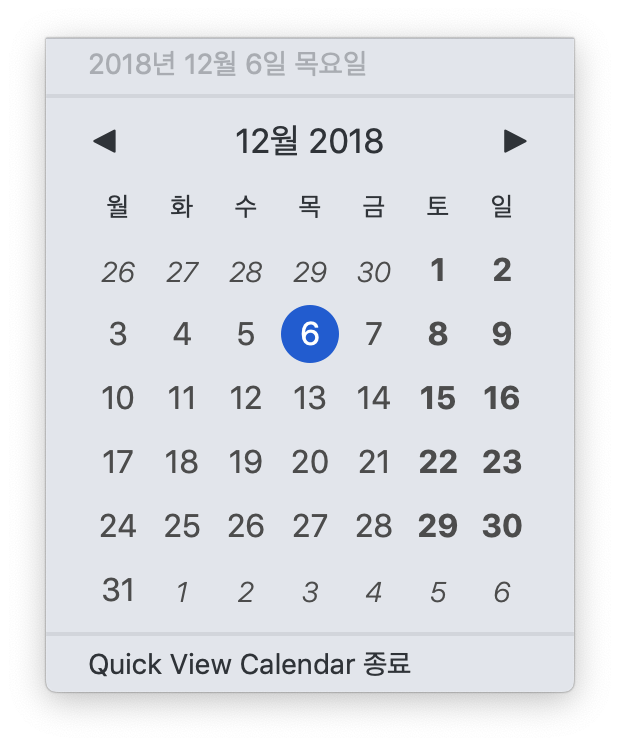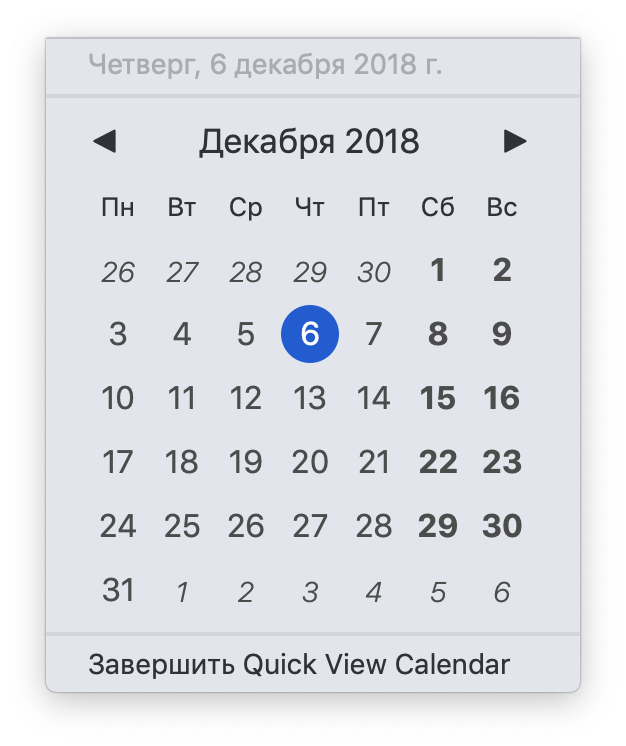 Keyboard Shortcut
Open Quick View Calendar with a keyboard shortcut using Alfred
Download and install this workflow to open Quick View Calendar with a keyboard shortcut. The following screenshot shows Control-Shift-C as an example shortcut that you can set by editing the workflow in Alfred.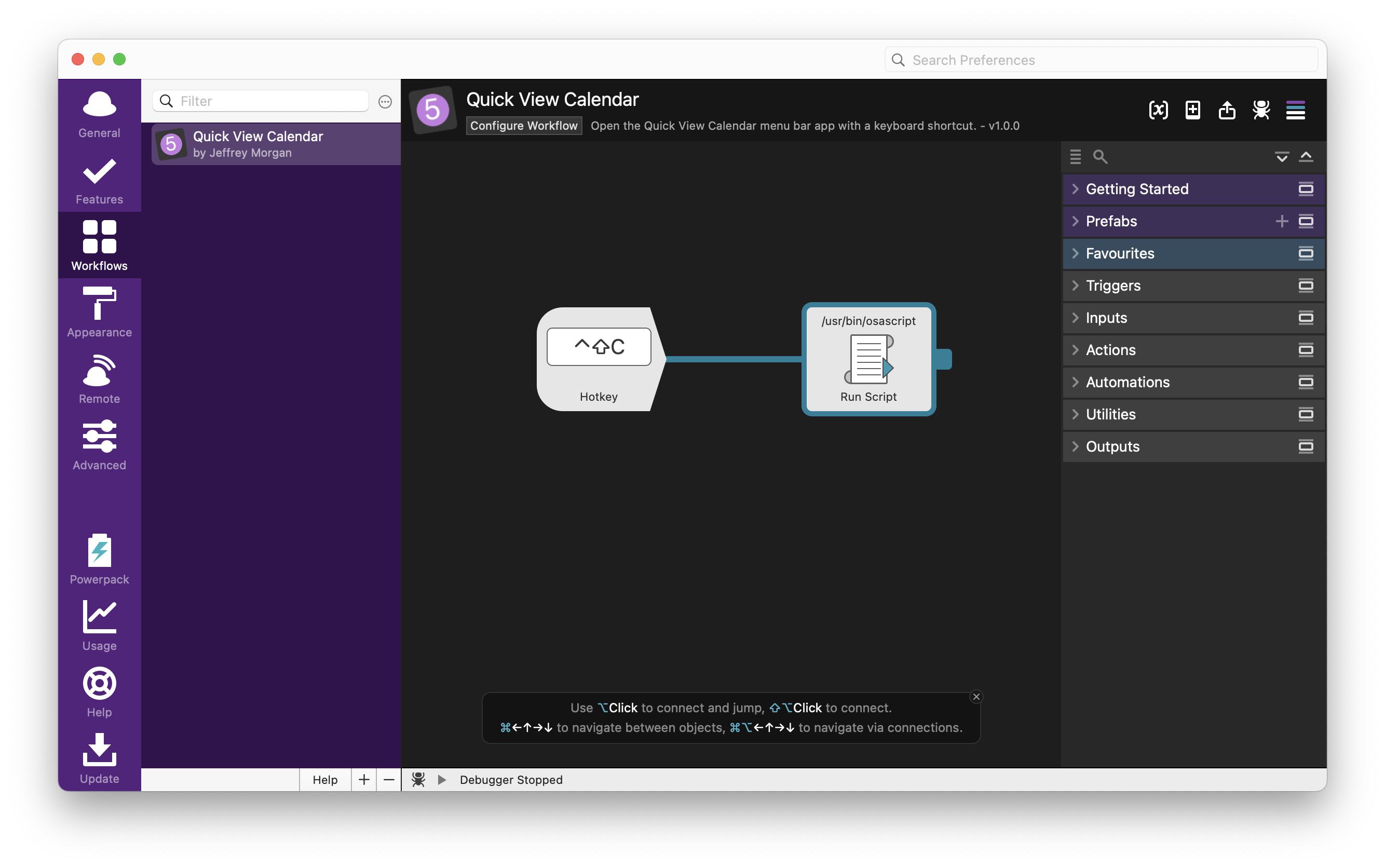 Privacy Policy
The Quick View Calendar app has a really simple privacy policy: Quick View Calendar DOES NOT collect, store or transmit any information.
Quick View Calendar does look at three of your Mac's system preferences:
The language listed first in the

Preferred languages

setting (found in the

Language & Region

system preferences)
The

First day of week

setting (found in the

Language & Region

system preferences)
The

Highlight color

setting (found in the

General

system preferences)